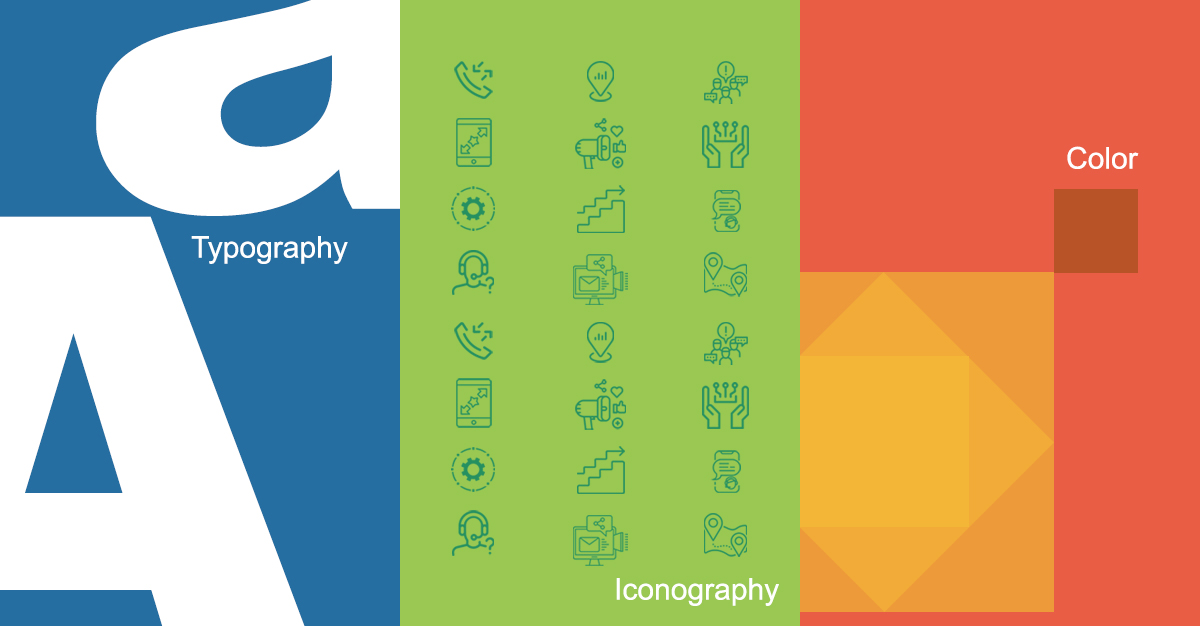 Design Language
Designs in form of colours, patterns, graphics, fonts, textures etc. form a major part of our daily lives. Simple or complex, designs help us to understand things better by communicating the idea behind a concept, product or an object in question. The term "Design Language" in simple words refers to the overall visual design of an object that holds (any kind of) aesthetic sense for an observer. It includes a set of layouts, guidelines and techniques that combined together with art and creativity gives a line of design a voice to speak to our users.
A design language can engage the human attention in plenty of ways through the design elements. A 3D image can offer actual shape or structure to an idea whereas adding shadows can influence the visionary senses through better understanding of depth, contrast can accentuate a theme and animation can impart a message through moving graphics.
Today we will be discussing the minimalistic approach in design landscape.
What is Minimalism?
'Less is more', or 'the best things come in small packages' may sound banal, but minimalism is all around us in variety of life disciplines. Be it any kind of design, art, photography, architecture, music, literature and even food presentation.
Minimalistic trend, as a design movement, is a relatively new concept that arrived in around late 1960s with American visual art.
Collins English Dictionary defines it as a design or style in which the simplest and fewest elements are used to create the maximum effect. In its barest definition, it is blending of all essential and necessary elements while leaving what is excessive and redundant to a point where the remaining essentials paint a clear and a perfect design. Remember, every design choice is premeditated and has a meaning.
Following are some of the main Features of Minimalism.
Simplicity of design
Clarity of idea
High Focus on key elements
Elimination of intricate patterns and textures
Well-defined visual hierarchy
Clutter free image and more free space
Well thought out proportions and compositions
Typography as a dominant design element
Minimalism is about returning to basics and simplicity over complicated design and layout. It has great number of benefits if incorporated efficiently to create a user-friendly interface. The classy and elegant framework of minimalism offers more interactive and creative space. However, it is not a piece of cake for every design platform be it architecture, art or web design.

Minimalism in Digital Age and Material Design

Once limited to print design, the design language of minimalism gradually made its way to web design and other digital devices. Websites, not many years ago were loaded with content, heavy graphics, and glossy buttons, each element yelling for attention of the users. Minimal design however, focuses on the core elements to enhance the user experience through a clean look with creative illustrations, buttons, icons and images.

Minimalism as a concept exhibited simplicity and elegance through its various stages of growth. Material Design is one such design language that has taken the world of digital art and concept of minimalism by surprise with its innovation and technique. Developed by Google, Material Design is a virtual space, inspired by the classic conventions of good design, open to creativity with the magic of technology and science. The designers have not only been able to keep things simple but also boost the design language with the use of shadow effects, movements and depth effects.

Material Design can help you to be your best creative self, fabricating some of the most intricate and complex as well as the simplest yet well-defined artwork.

Conclusion

We have reached a stage in the digital world where technology and innovation are continuously challenging the human imagination. However, simplicity and simple design offers a stronger picture with fewer elements. Material Design has made it possible for users to dare to be different.